"You All Over Me" Song Reviews Roundup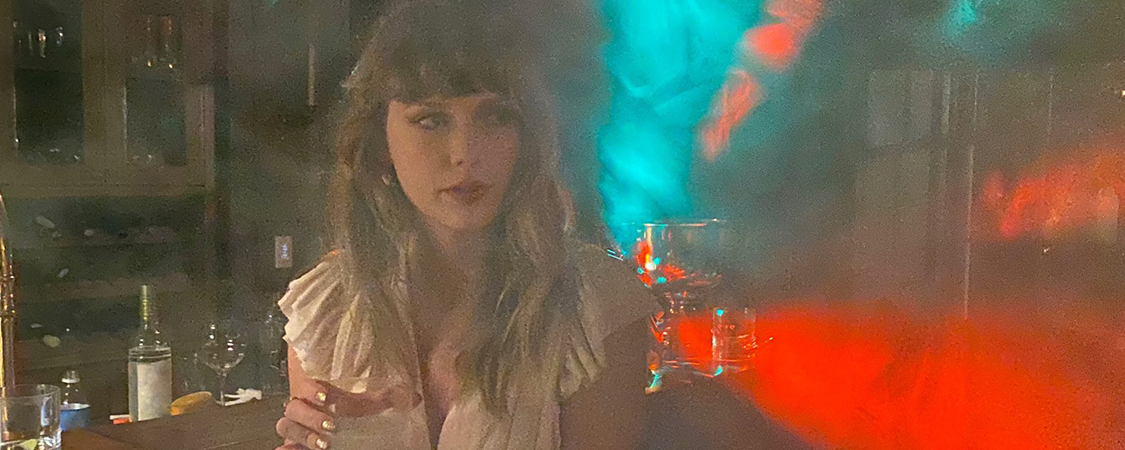 Listening to 'You All Over Me' is a bit like musical déjà vu. It's filled with 'Fearless" snug, country instrumentals: soaring fiddles and lilting guitars, crisp drum lines reminiscent of the album's 'Come In With the Rain' and backing vocals (provided by country singer Maren Morris) that evoke its 'Forever & Always'. All of this is topped off with Swift's vocals – more powerful than they were when 'Fearless' was released over 12 years ago but still looking backwards to embrace the country twang splashed across her early record. It's a previously unheard song – but one that feels strangely familiar, and like a time capsule of the 'Fearless' era.
The song you'll compare it to most isn't off "Fearless," but "1989": Lyrically, it's kind of a prequel to that album's "Clean," in being a song about feeling un-clean… although it sure doesn't sound dirty. "The way the tires turn stones on old country roads / They leave it muddy underneath, reminds me of you," she sings, and that's a vivid metaphor for slimy romantic upheaval that maybe even Joni wouldn't feel about having come up with. There's a precocious cleverness to how she echoes the "reminds me of you" punchline a half-stanza later with a comparison to a overly worn dollar bill: "You can't change where it's been — reminds me of me." "The best and worst day of June was the one that I met you"… well, he's her favorite mistake. What makes the song click is the chorus kicker, the one that'll remind everyone of the even more rueful but more optimistic "Clean" from a few years later, when Swift sings, "No amount of freedom gets you clean / I've still got you all over me." There's a double entendre of emotion and symbolism there — "all over me" as in filthy stench, and "all over me" as in the dude has moved on — well, that's kind of classic country, right there.
The You All Over Me lyrics narrates a tale as old as time but from a modern perspective. It spans right from deeming the day of the first glance as "the best and worst day of June" to being enchanted by just a smile. The song captivates the listener with its relatability but still mesmerizes with its gloomy gaze. You All Over Me by Taylor Swift has got everything one can expect from a country breakup track. But apart from this familiarity, Taylor adds a hint of sweet reminiscence by revisiting this track a decade later.
The post "You All Over Me" Song Reviews Roundup appeared first on Taylor Swift Web | Your Online Resource For Everything Taylor Swift.
Source: Taylor Swift Web
26 Mar, 2021
"You All Over Me" Song Reviews Roundup

Posted in Taylor Swift Web and tagged Taylor Swift Fansite 'Taylor Swift Spotted' Taylor Swift updates 'Taylor Swift Photos' Taylor Ailson Swift 'Where is Taylor Swift right now' by cnkguy with no comments yet.