Taylor Moves 'Red (Taylor's Version)' Release To November 12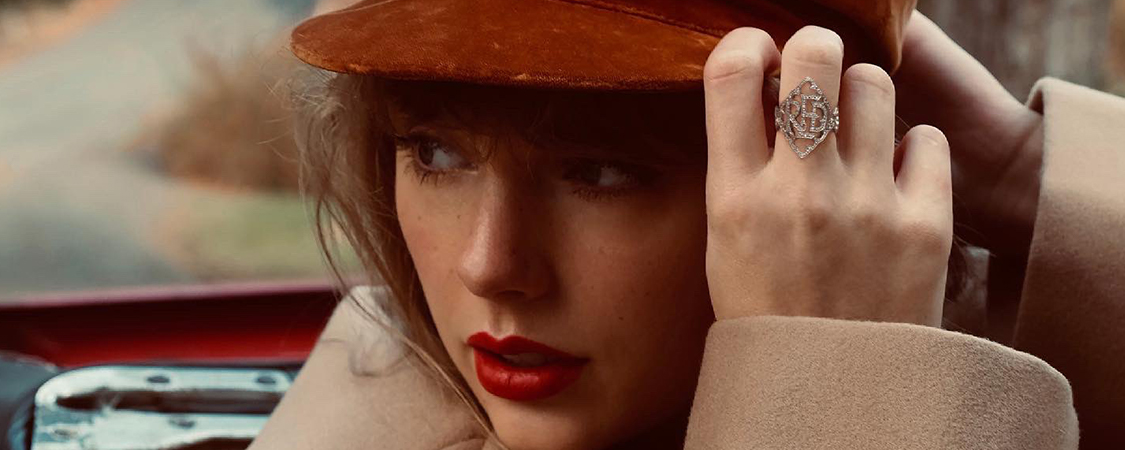 In a social media post, Taylor Swift announced that she was moving the release of "Red (Taylor's Version)" from November 19 to November 12.
Although it acknowledges that the release week will now encompass November 13 (13 is her favorite number), Swift's Tweet does not include any concrete explanation for the move. And insofar as she and her team chose not to focus on November 13 when announcing the original release date, it is hard to imagine that the "13" component would have suddenly become significant enough to drive a change.
Fans, instead, are speculating that Swift may be looking to avoid going head-to-head with a major release. And given Swift's stature and near-assuredness of a blockbuster sales week, there are very few albums that would represent legitimate competition.
Adele's next release would be one such album, hence the surge in speculation about the release.
It is important to reiterate that Swift did not provide any concrete explanation for the move; she simply celebrated the earlier release as an exciting development for her and her fans. It is equally important to note that neither Adele nor her label has given any firm indication that her new album is coming out in the near future.
It is nonetheless becoming increasingly difficult to dismiss the speculation.
Got some news that I think you're gonna like – My version of Red will be out a week earlier than scheduled (including the 4 disc vinyl) on November 12th ! Can't wait to celebrate the 13th with you and our new/old autumn heartbreak album https://t.co/FVp6xizaOG

— Taylor Swift (@taylorswift13) September 30, 2021
The post Taylor Moves 'Red (Taylor's Version)' Release To November 12 appeared first on Taylor Swift Web | Your Online Resource For Everything Taylor Swift.
Source: Taylor Swift Web
30 Sep, 2021
Taylor Moves 'Red (Taylor's Version)' Release To November 12

Posted in Taylor Swift Web and tagged Taylor Swift Fansite 'Taylor Swift Spotted' Taylor Swift updates 'Taylor Swift Photos' Taylor Ailson Swift 'Where is Taylor Swift right now' by cnkguy with no comments yet.