Taylor Interviewed on Jimmy Kimmel Live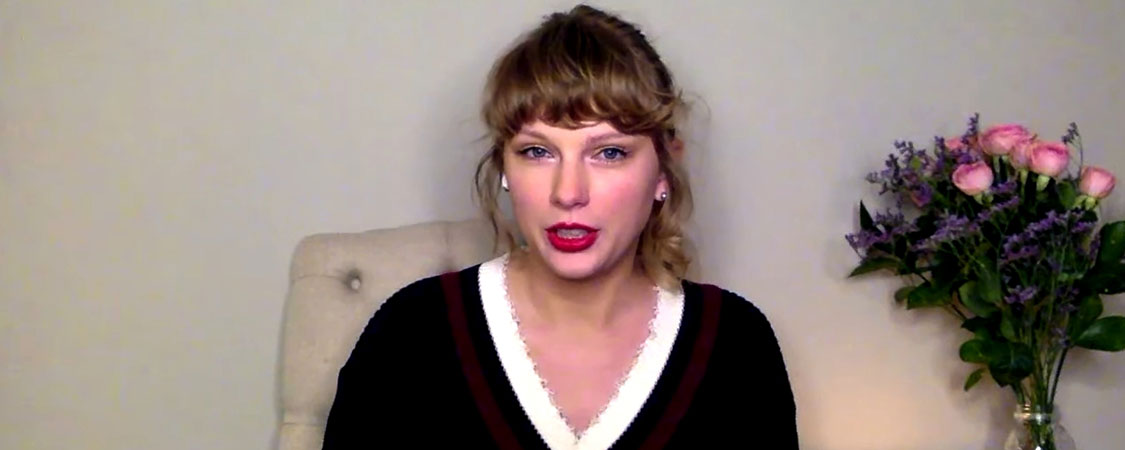 Taylor talks about turning 31, the many rumors about her albums, hiding Easter eggs for her fans to find, the mistake that ended up on her Folklore album cover, her interview with Paul McCartney, enjoying performing at parties, Jimmy & Guillermo taking cartwheel lessons, her Disney+ documentary "Folklore: the Long Pond Studio Sessions," working with The National, her boyfriend Joe Alwyn helping with some of the songs under a pseudonym, profanities on her albums and being productive in quarantine.
The post Taylor Interviewed on Jimmy Kimmel Live appeared first on Taylor Swift Web | Your Online Resource For Everything Taylor Swift.
Source: Taylor Swift Web
15 Dec, 2020
Taylor Interviewed on Jimmy Kimmel Live

Posted in Taylor Swift Web and tagged Taylor Swift Fansite 'Taylor Swift Spotted' Taylor Swift updates 'Taylor Swift Photos' Taylor Ailson Swift 'Where is Taylor Swift right now' by cnkguy with no comments yet.