Taylor Covers Rolling Stone with Paul McCartney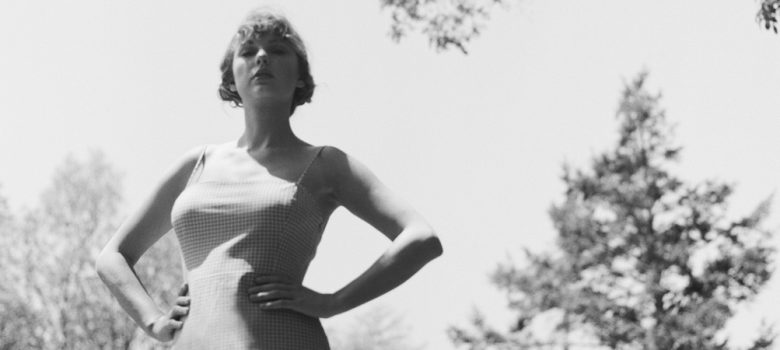 This year's special issue of Rolling Stone's Musicians on Musicians features Taylor Swift and Paul McCartney! They talk about songwriting, making and releasing albums during lockdown and what they've learned during the pandemic. You can see the cover photo below and stay tuned for more info!
On songwriting secrets, making albums at home, and what they've learned during the pandemic. The first in a series of new conversations between artists

Taylor Swift arrived early to Paul McCartney's London office in October, "mask on, brimming with excitement." "I mostly work from home these days," she writes about that day, "and today feels like a rare school field trip that you actually want to go on."

Swift showed up without a team, doing her own hair and makeup. In addition to being two of the most famous pop songwriters in the world, Swift and McCartney have spent the past year on similar journeys. McCartney, isolated at home in the U.K., recorded McCartney III. Like his first solo album, in 1970, he played nearly all of the instruments himself, resulting in some of his most wildly ambitious songs in a long time. Swift also took some new chances, writing over email with the National's Aaron Dessner and recording the raw Folklore, which abandons arena pop entirely in favor of rich character songs. It's the bestselling album of 2020.

Swift listened to McCartney III as she prepared for today's conversation; McCartney delved into Folkore. Before the photo shoot, Swift caught up with his daughters Mary (who would be photographing them) and Stella (who designed Swift's clothes; the two are close friends). "I've met Paul a few times, mostly onstage at parties, but we'll get to that later," Swift writes. "Soon he walks in with his wife, Nancy. They're a sunny and playful pair, and I immediately feel like this will be a good day. During the shoot, Paul dances and takes almost none of it too seriously and sings along to Motown songs playing from the speakers. A few times Mary scolds, 'Daaad, try to stand still!' And it feels like a window into a pretty awesome family dynamic. We walk into his office for a chat, and after I make a nervous request, Paul is kind enough to handwrite my favorite lyric of his and sign it. He makes a joke about me selling it, and I laugh because it's something I know I'll cherish for the rest of my life. That's around the time when we start talking about music."

Taylor Swift: I think it's important to note that if this year had gone the way that we thought it was going to go, you and I would have played Glastonbury this year, and instead, you and I both made albums in isolation.

Paul McCartney:Yeah!
Swift: And I remember thinking it would have been so much fun because the times that I've run into you, I correlate with being some of the most fun nights of my life. I was at a party with you, when everybody just started playing music. And it was Dave Grohl playing, and you…
The post Taylor Covers Rolling Stone with Paul McCartney appeared first on Taylor Swift Web | Your Online Resource For Everything Taylor Swift.
Source: Taylor Swift Web
13 Nov, 2020
Taylor Covers Rolling Stone with Paul McCartney

Posted in Taylor Swift Web and tagged Taylor Swift Fansite 'Taylor Swift Spotted' Taylor Swift updates 'Taylor Swift Photos' Taylor Ailson Swift 'Where is Taylor Swift right now' by cnkguy with no comments yet.