Evermore Returns to #1 on the Billboard 200 Chart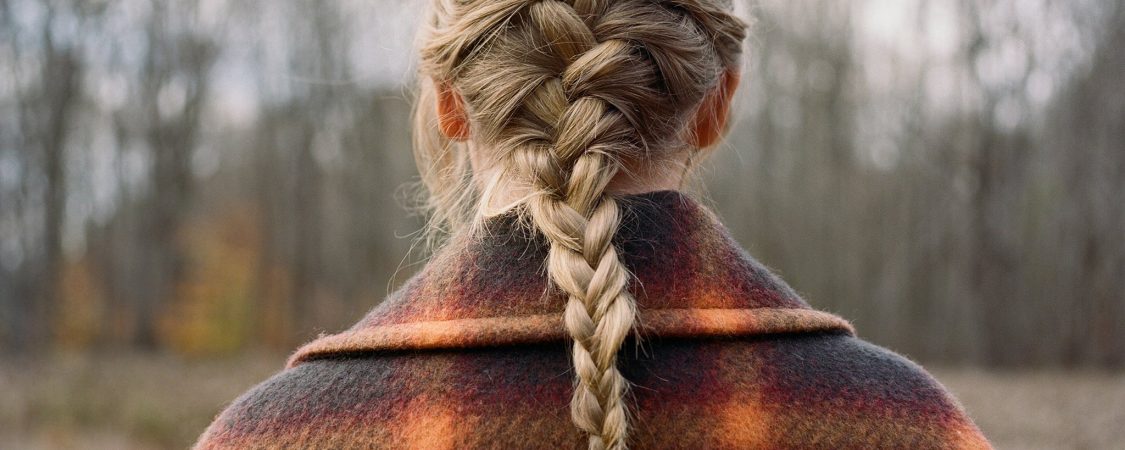 Taylor Swift's Evermore returns to No. 1 on the Billboard 200 chart for a fourth nonconsecutive week on top, as the set vaults 74-1 with 202,000 equivalent album units earned in the U.S. in the week ending June 3 (up 1,709%), according to MRC Data. Of that sum, album sales comprise 192,000 (up 8,307%) — marking the biggest sales week of 2021. It surpasses the previous largest sales week of the year, when Swift's Fearless (Taylor's Version) sold 179,000 in its first week (chart dated April 24).
Evermore's sales surge in the week ending June 3 was fueled by a number of drivers, including modern-era record-breaking vinyl LP sales (102,000), Swift-signed CDs and deep discounting on its digital album.
Meanwhile, with Evermore's fourth nonconsecutive week at No. 1, Swift's cumulative total weeks atop the Billboard 200, across all of her No. 1 albums, climbs to 53 weeks. She breaks out of a tie with Garth Brooks (52 weeks at No. 1) as the artist with the third-most weeks at No. 1. The Beatles have the most weeks at No. 1, with 132, while Elvis Presley is in second place with 67.
Evermore was last No. 1 five months ago, on the Jan. 16-dated chart. It's the first album to wait that long between weeks at No. 1 since last November, when Luke Combs' What You See Is What You Get returned to No. 1 after nearly a year. Evermore was released in December 2020 and spent its first two weeks at No. 1, on the charts dated Dec. 26, 2020 and Jan. 2, 2021.
Evermore's 74-1 move is the biggest positional jump to No. 1 since the Jan. 19, 2008, chart, when Radiohead's In Rainbows flew 156-1 after street date violation sales pushed it onto the chart a week early. It's worth noting that since In Rainbows hit No. 1, three albums have re-entered the chart at No. 1: Chris Stapleton's Traveller (Nov. 21, 2015), Prince's The Very Best of Prince (May 7, 2016) and Bon Jovi's This House Is Not for Sale (March 10, 2018).
Also in the new top 10: Juice WRLD's Goodbye & Good Riddance jumps 30-7 after its third-anniversary reissue with two new tracks while DMX's first posthumous album, Exodus, bows at No. 8.
The Billboard 200 chart ranks the most popular albums of the week in the U.S. based on multi-metric consumption as measured in equivalent album units. Units comprise album sales, track equivalent albums (TEA) and streaming equivalent albums (SEA). Each unit equals one album sale, or 10 individual tracks sold from an album, or 3,750 ad-supported or 1,250 paid/subscription on-demand official audio and video streams generated by songs from an album. The new June 12, 2021-dated chart (where Evermore returns to No. 1) will be posted in full on Billboard's website on June 8. For all chart news, follow @billboard and @billboardcharts on both Twitter and Instagram.
Of Evermore's 202,000 equivalent album units earned in the tracking week ending June 3, album sales comprise 192,000 (up 8,307%), SEA units comprise 9,000 (up 7%, equaling 12.4 million on-demand streams of the album's songs) and TEA units comprise a negligible sum. The majority of the album's sales came from web-based sellers (136,000 of 192,000), including Swift's official webstore.
As earlier reported, Evermore broke the record for the biggest sales week for a vinyl album in the U.S. since MRC Data began tracking sales in 1991. Released on May 28, the vinyl edition of the album sold 40,000 copies in its first three days, and went on to sell 102,000 in the week ending June 3. That smashes the MRC Data-era weekly sales record for a vinyl album, previously held by the debut frame of Jack White's Lazaretto, with 40,000 sold in the week ending June 15, 2014. (MRC Data began electronically tracking music sales in 1991, with the company was known as SoundScan.)
Evermore was initially released digitally and through streamers on Dec. 11, 2020, but its vinyl edition was not issued until May 28. Evermore's huge vinyl sales are helped greatly by five months of banked pre-orders, as the vinyl version of the album was announced in mid-December, and went up for pre-order at the same time.
The LP was available widely across all retailers, and in two green-colored variants, as well as a Target-exclusive red-colored vinyl. The latter was promoted in Target's circular (for $24.99) while the company also offered a 20% discount on the set (in-stores) on June 3.
After one week, Evermore is the second-biggest selling vinyl album of 2021, trailing Harry Styles' Fine Line, with 109,000. Swift has two of the top 10 best-selling vinyl albums of 2021, as Folklore is No. 6, with 74,000 sold. (Folklore remains exclusively available on vinyl via Swift's webstore and through Target.)
On the Billboard 200 chart, @TaylorSwift13's 'Evermore' is back at No. 1 https://t.co/TLOKSgxNQJ

— billboard (@billboard) June 6, 2021
The post Evermore Returns to #1 on the Billboard 200 Chart appeared first on Taylor Swift Web | Your Online Resource For Everything Taylor Swift.
Source: Taylor Swift Web
6 Jun, 2021
Evermore Returns to #1 on the Billboard 200 Chart

Posted in Taylor Swift Web and tagged Taylor Swift Fansite 'Taylor Swift Spotted' Taylor Swift updates 'Taylor Swift Photos' Taylor Ailson Swift 'Where is Taylor Swift right now' by cnkguy with no comments yet.